Independence and a plan, Fort Worth-style.
Stevenson Oaks is the newest senior living choice in Fort Worth. With a style all our own, we've got a special idea for a community that vastly improves the possibilities for fulfilling lifestyles. We'll try a little harder in everything we do, because every resident who'll live here deserves it:
A rich array of amenities and programs built on a bedrock philosophy of healthy living
Maintenance-free Independent Living designed for how you want to live
MRC (Methodist Retirement Communities) sponsorship, because it's the best
Out on the southwest side, where we'll be close to city and open spaces, senior apartments at Stevenson Oaks can give you what you need to keep your lifestyle up to snuff with your expectations.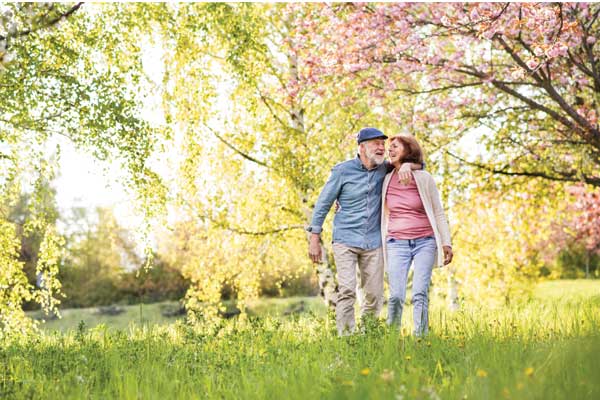 Advancing beyond expectations.
Great start! With an upfront entrance fee (mostly refundable) and a monthly fee, you get a maintenance-provided Independent Living lifestyle that includes plenty of friendly neighbors, a beautiful apartment home, and an easily accessible southwest Fort Worth location. How to improve on that? With a unique, well-rounded, healthy living lifestyle that helps you advance the joys of living beyond your wildest expectations.
Live fully and live well – that's our plan for your Independent Living. We expect you'd rather persevere full speed with your lifestyle, and that's why we need to tell you: At Stevenson Oaks, having a plan for someday's what-ifs doesn't mean slowing down now. Instead, spur that steed to the pace you like, and if someday we can give you a hand – you know, just enough to keep you in the game – we can bring a little Assisted Living right to you. The point is, before you reach for Assisted Living, Memory Support or Outpatient Rehab Therapy Services, we both know you've got a whole lot of living to do. We're determined to help you stick with it as long as you possibly can. That's precisely what it means to be an MRC Life Plan Community.