Independence and a plan, Fort Worth-style.
As part of the Methodist Retirement Communities (MRC) family, Stevenson Oaks is the best of both worlds! Guided by an organization with over 60 years of dedicated service to older adults, plus, a brand-new community designed with today's senior in mind. Backed by a rich history of excellence, Stevenson Oaks isn't just a "new community." It's a well-vetted, deeply seasoned, been-there-done-that; new community. At Stevenson Oaks, the perfect blend of longevity and innovation creates a community culture that truly stands apart.
As a faith-based, not-for-profit community, the difference is tangible. You'll see it, you'll hear it and you'll feel it. Because around here, smiles seem to grow a bit wider, laughter comes from the belly and friendship is felt around every corner. The building may be new, but relationships are still built on an old-fashioned handshake, where actions speak louder than words and integrity is at the root. The culture is centered around MRC's mission to honor and serve older adults as an expression of Christ's love. Stevenson Oaks is unlike any other option in Fort Worth, it's a difference you can feel.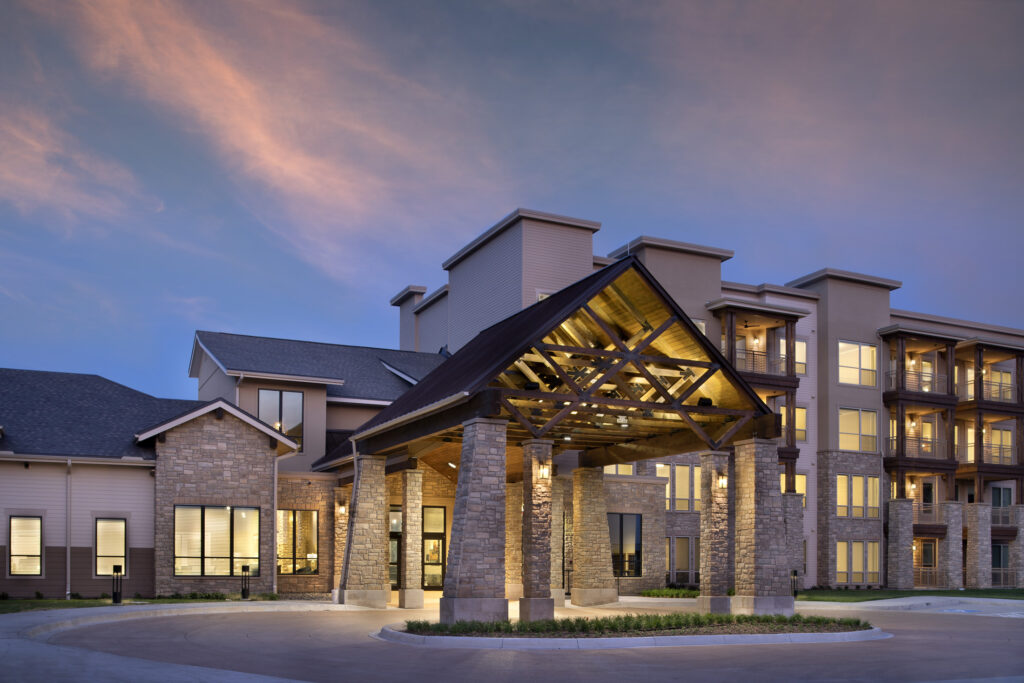 Stevenson Oaks- For Fort Worth's Planners.
In short- Stevenson Oaks was built for planners. Those that think ahead, plan for their future and consider all of life's "what ifs." That's why the community features multiple levels of living, because you just never know what the future might hold. But that's not all. Not by a long shot. When you move-in to your spacious, maintenance-free, Independent Living apartment home, you also lock in a plan. Imagine, significantly discounted rates for future care, bolstered by guaranteed access to the services you need, when you need them. You've got a plan that offers true peace of mind. What more can a forward-thinking senior ask for? If you're a planner, raise your hand, and we'll tell you more.
1. Guaranteed access to quality care- Stevenson Oaks offers Independent Living, Assisted Living, and Memory Support on campus along with out-patient rehabilitation.
2. Discounted rates for future care- Those who live in Independent Living first can expect significant discounts on Assisted Living or Memory Support services, if ever needed.
3. Superior estate preservation- With discounts for future care and a largely refundable Entrance Fee, you'll have stronger controls over your financial legacy. (Ask our team about alternate refundable plans that may best fit your financial portfolio.)