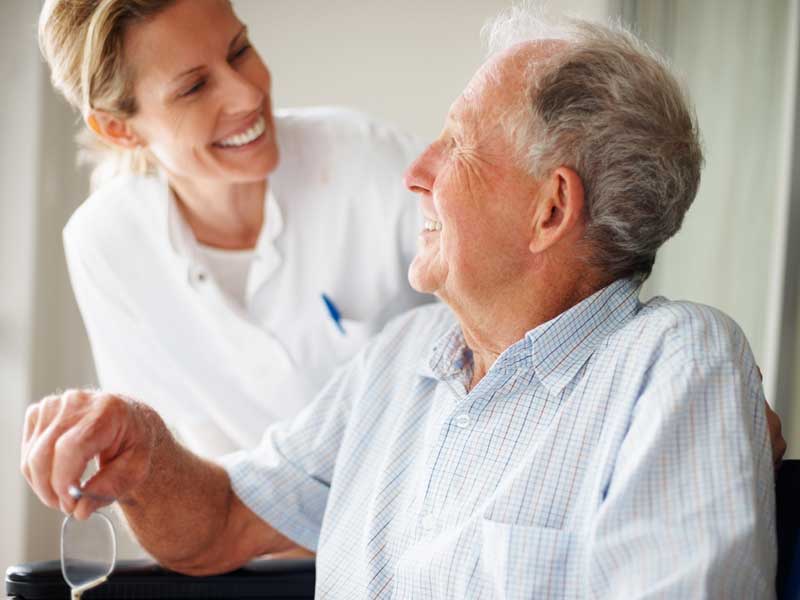 Professional skills and the human touch.
There's heart in everything we do – which is especially true of our senior health services in Fort Worth, TX. Our healthy living community is built around independent living – meaning we're encouraging and supporting the independence of residents as they seek fulfillment. But if a time comes when a resident could use a hand in handling health and aging, we provide priority access to multiple levels of Assisted Living – often delivering it in the resident's apartment – and we help that individual find what he or she needs to maintain as much independence as possible. Specialized Memory Support is also available, for those who have Alzheimer's or other age-related dementia. And for those whose surgery, illness or accident has presented them with a need for rehabilitation, we provide physical, occupational and speech therapies with our Outpatient Rehab Therapy Services.
Stevenson Oaks independent living residents have priority access to our Assisted Living, Memory Support and Outpatient Rehab Therapy Services. And if you're not an independent living resident, it's not a problem. Space available, you can help yourself to our health services – at market rates. Interested in knowing more? Drop us a line and start the conversation.
Health Services FAQ
The staff includes registered nurses, licensed nurses and certified nursing assistants, plus physical, occupational and speech therapists. Assisted Living and Memory Support staff are on site 24/7.
A physicians' evaluation is the right place to start. When your loved one seems to be unable to live independently successfully and safely, an assessment of medical and daily living needs by a professional will help you know what's needed next. When you're ready, our professional team can answer questions and provide further information that will help you and your loved one determine which level of Assisted Living services will be right.
Independent Living means you're on your own; Assisted Living means that with a little help, you can be independent. It's ideal for people who need a little extra assistance with the daily tasks – including taking their medication, meals, housekeeping, transportation, and bathing and dressing – but are otherwise able to live independently.